Customer: OEM to CHERAN MACHINES India Pvt Ltd ,Coimbatore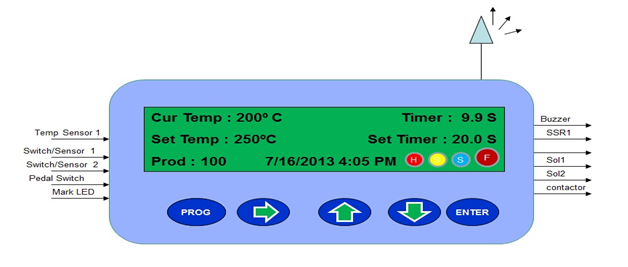 (ProposedDesign)Under Development
Features:
1. Intimation to Operator when Operator Efficiency is less than 60%
2. Settable Time for Cut-Off and Restart time to calculate idle.
3. Settable Production Count Size (intimation to operator once the count reaches).
4. Password Protection.
5. Option to Disable Change in SET values.
6. Option for resetting the parameters, In case of Loss of Password
(Can view the change of Password via Factory Password)
7. Settable Maximum temperature allowed to SET.
8. Maintenance and Calibration Remainder.